Janice Overbeck's love for animals started at a very young age, and her love for them was apparent to everyone around her. One of her elementary school teachers remarked to Janice's mother, Gail Seidell, about her endless love for four legged beasts. She doted, "Over all of my years of teaching, Janice is one of my students that has a different kind of love for animals. And, after 30 years in the classroom, I have only seen this type of love for animals in one other student."
In 2016, Janice molded her love and devotion for animals of the world and founded JO Gives, Inc., a non-profit organization that focuses on animal advocacy in the local Atlanta area and abroad. Janice's non-profit helps animals in three different ways. First, her real estate team office hosts low-cost pet vaccination clinics each month to raise money for homeless pets locally in the state of Georgia. To date, the charity has raised just over $100,000 focused directly on this mission since 2016. The organization just completed a special project, Project Mexico, which started in April 2019 to spay/neuter 2,000 dogs and cats. By the beginning of May 2021, Project Mexico spayed and neutered 2,130 pets! Lastly, Janice also works in conjunction with the Homeless Pets Foundation nationally to build after-school programs that teach humane education of animals to children. These programs, called the Homeless Pet Clubs of America, teach children empathy and to be kinder to the weak. They also educate students on important issues like the sterilization of dogs and cats due to overpopulation. 
When asked about the importance of the bond between pets and humans, Janice said, "Homo sapiens are the last of the human species, and there is a belief that I buy into that the pairing of dog and man as friends are what helped us survive over all of the other human species. Therefore, we owe it to man's best friend to help overcome the overpopulation issues that lead to an abundance of suffering for the species. I have made it my mission to solve this crisis at large by working on children's education, massive spay and neuter events, and relocating the overpopulated to give more dogs a chance at life."
"If the kindest souls were rewarded with the longest lives, then dogs would outlive us all." – Unknown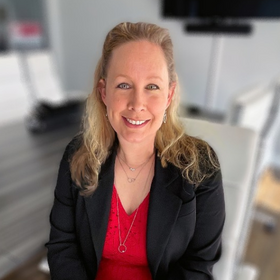 Community Outreach Coordinator
Collette utilizes her experience in marketing to bridge the gap between the giving arm of the business and the community. She has had a love for animals since childhood that motivates her commitment to JO Gives and the animals we serve.
Gunar uses his background in international business management to ensure that each donation's potential is maximized. With the proper system and workflow, he uses advanced strategies to make the most out of our donations.
Advisory Board
Gail Seidell


Cara DeFoor


Ken Crosson


Sgt. Jeff Tatroe


Jeremy Denison